3,5 Tonnen Elektrostapler

3.5 Ton halb AC elektrische Batterie Stapler Vorteile:
Board Control-Elektronik überwacht und überwacht permanent alle Funktionen des Lkw.
5 Anwendungsprogramme können individuell angepasst werden, um eine optimale Leistung in jeder Anwendung zu gewährleisten.
Das Diagnosesystem überwacht alle Komponenten und bietet Service-Datenspeicher für eine schnelle und kostengünstige Wartung.
Komfortanzeige mit digitalem Betriebsstundenzähler (Ist- oder Zyklendauerfaktor), Batterieentladeanzeige plus Hubabschaltung, Uhrzeit-, Fehlercode- und Warnanzeigen.
Elektronische Lenkradpositionsanzeige.

General

Model

FB30

FB35

Power Type

Electric

Electric

Load Capacity

kg

3000

3500

Load centre

mm

500

500

Tyre

Tyre

Pneumatic Tyre

Front:Pneumatic Tyre

Rear:Solid Tyre

Front Tyre

28×9-15-12PR

28×9-15-12PR

Rear Tyre

18×7-8-14PR

18×7-8(Solid tyre)

Overall Dimension

Lift Height

mm

3000

3000

Fork Size

L×W×T

mm

1070×125×45

1070×125×50

Mast Tilt Angle

F/R

.

6/12

6/12

Mast Lowered Height

mm

2115

2150

Mast Extended Height(with backrest)

mm

4175

4175

Length to face of fork(Without fork)

mm

2600

2600

Overall Width

mm

1230

1230

Overhead Guard Height

mm

2250

2250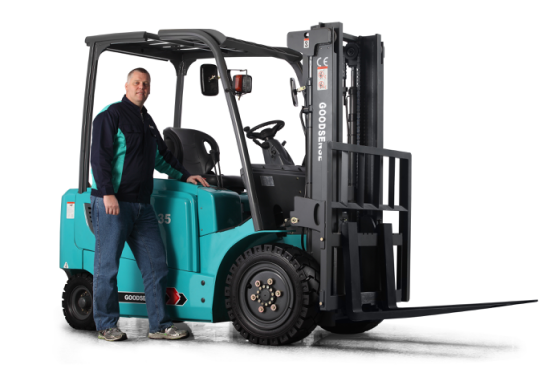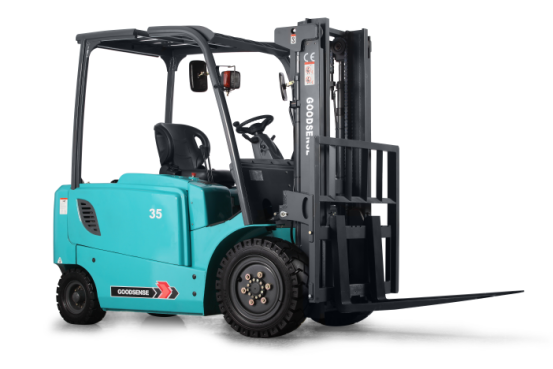 Anwendungsbereich:
1.Warehouse
2.Port
3.Fabrik
4.Verteilungszentrum
5.Logistik
Wenn Sie irgendwelche anderen Fragen haben, treten Sie mit uns bitte direkt in Verbindung. Unser Gabelstapler sind alle mit hoher Qualität und Sie können jede andere Maschine ausrüsten, um auszurüsten. Es kann entsprechend Ihrer Idee produziert werden. Und wir laden Sie ein, unsere Fabrik zu besichtigen.
Produktgruppe : 4-Rad Elektrostapler > 3.0-3.5Ton Elektrostapler